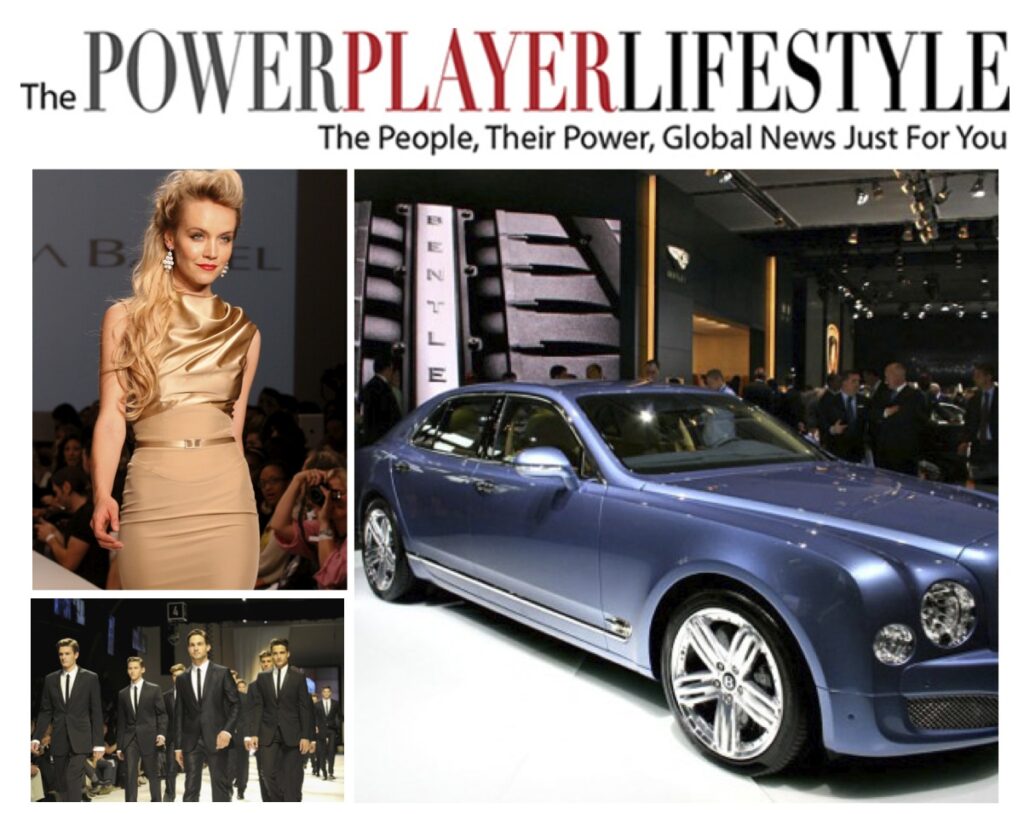 The Power Player Lifestyle
Our innovative online weekly magazine focuses on powerful individuals who continue to make a positive and significant impact in the world today. PPLMAG's foundation is built via nurturing and networking relationships among various corporations, publicity firms, corporate business executives, film festivals, award shows and grass roots organizations that want what we offer in the way positive news. he Power Player Lifestyle Magazine takes pride highlighting, acknowledging and showing appreciation for the Power Players who make things happen in their fields and, thereby, help make the world a better place. Past "Power Players" range from savvy business executives to extraordinary filmmakers, from creators of healthy cuisine to the connoisseurs of the best in fashion, style beauty trends. We deliver exactly what its title conveys: a focus on the top performers on all areas of Entertainment, Technology, Food, Travel, Health, Sports and World News. Our news correspondents journey into the field to report the newest, trendiest, most delicious, most beautiful, healthiest, and coolest things going on in today's international marketplace. www.thepowerplayermag.com

Fab Five Lifestyle Magazine
It's all about the fabulous life of style. Each week, our style news team places global focus on Style & Beauty for Women and Grooming & Style for Men. We spotlight the best brands offered at specialty stores, department stores, online fashion boutiques, new beauty brands, top products men can use to support their daily grooming needs, best shoes at the right price, accessories, and in general any and all great new and exiting brands that will captivate and connect with our reader. Join us live daily. Link into our fabulous world of style here at www.fabfivelifestyle.com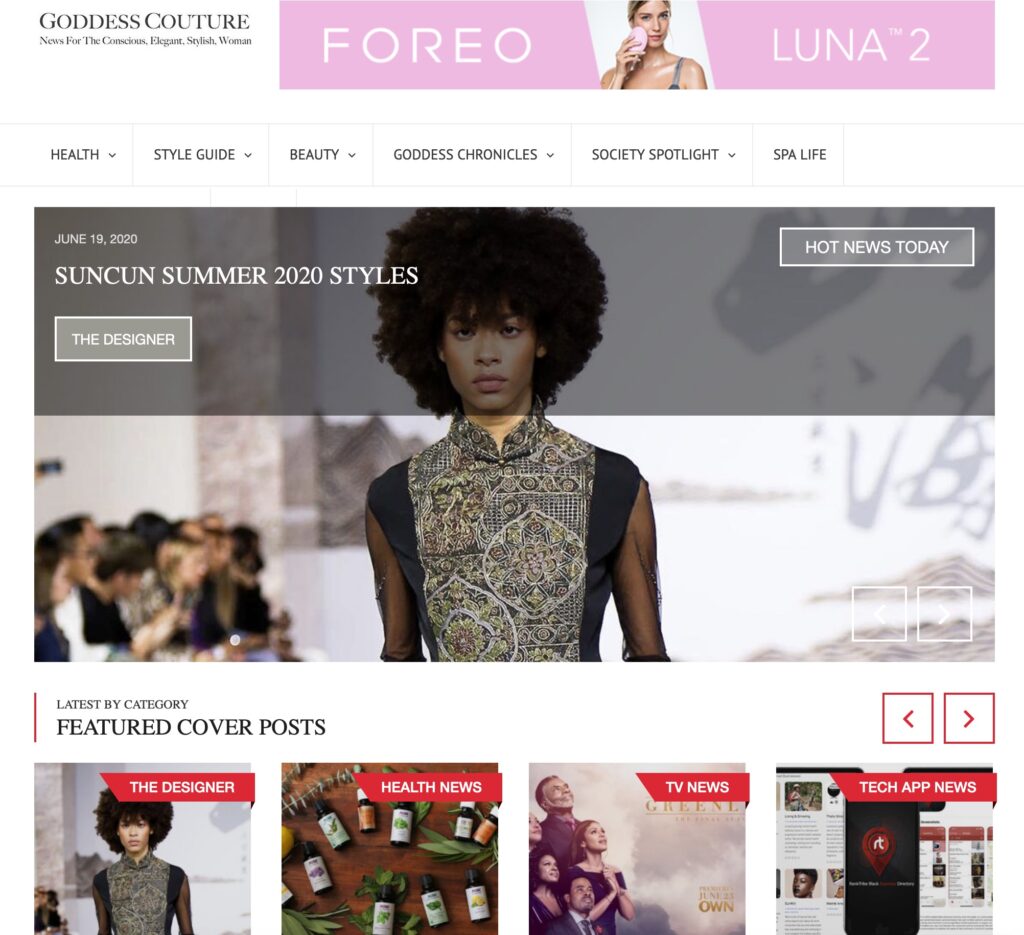 Goddess Couture moves forward as a weekly online news magazine devoted to the inner goddess that shines in all women. Our core focus is centered on health, wealth, style, art, beauty, and historical positive facts about women in power. What's great is the fact that we featured stories that support women to connect as one globally. Goddess Couture News is all about the best presentation of you! A goddess is passionate. A goddess's natural state is one of joy and gratitude. A Goddess raises the vibration in a group situation. She inspires others. She has a palpable energy and enthusiasm that is contagious and beneficial to those around her. A goddess is continually learning and evolving. A goddess is authentic. She has learned to express her emotions cleanly and healthily. A goddess knows her own truth. A goddess is committed to healing the earth and works towards peace and understanding — whether it is on a large scale or simply within her family and closest circle of friends.
Link into the Goddess Couture world at  at www.GoddessCoutureNews.com

An affluent black American renaissance lifestyle magazine based on sharing with the world, accomplishments of prestigious blacks across the globe from United States, Africa, Europe, South America, Asia and Australia. We deem it necessary to feature; highlight and broadcast the best in business, philanthropy, entertainment, sports, art, great cuisines, politics, inventors from the past and present in addition to placing the spotlight on designers, costumers and stylists who contribute to the world of fashion daily. Link into our world here at – https://wedgeinmag.com/
We our a digital lifestyle magazine introducing beneficial, premium, luxury lifestyle brands created with Cannabidiol (CBD) plant extract that are safe and suitable for daily life use. We love promoting companies who create  products within the health, wellness, beauty, food, fashion and technology world. We are your news source to connect with the best plant power luxury brands good for the mind, body and soul. Link into our wonderful world here at http://lifefeelsgood.net/
LEMF Mission
The Lifestyle Elevation Media Group is a global, independent, digital influencing network that provides high-quality, culturally diverse features and engaging branded content designed to engage the public in innovative, entertaining and transformative ways. With a commitment to independent perspectives, smart global entertainment and opportunities for engagement and social action, Lifestyle Elevation Media Group depicts people, places and corporate brands in our online world through a positive lens, activating a response to what we share daily.
Simply put, we are an eclectic community of media moguls and news journalists who focus on sharing global news to elevate your mind, body and spirit. Lifestyle Elevation Media Group online publications embody the essence of truth, substance, stability and power. Our media brand social initiatives reflect the best in health, art, business news, digital technology, style, sports, entertainment and a superfluous number of interest stories that highlight special events and charity foundations.
Our Editorial Team's motto is:  The true grandeur of humanity is in moral elevation, sustained, enlightened, and decorated by the intellect of man – Quote by Charles Sumner.