Businesswomen Tashiba Jones-Wilson and Lela Christine are set to host the signature BEST LUXURY LIFESTYLE POP-UP SHOP on Friday, February 11, 2022. The two-day weekend store event kicks off at Runway Playa Vista in celebration of the festivities leading up to the NFL Super Bowl LVI 2022 game on Sunday, February 13, 2022.
The pop-up store pays tribute to of Collette V. Smith, the NFL's 1st African American female coach.  As the Founder and President of Believe N You, Inc., Collette has become a true change agent and dedicated her life to empowering youth. The vegan brand Naturade will feature as the event's health and wellness partner, providing a nutritious smoothie bar inside the pop-up store.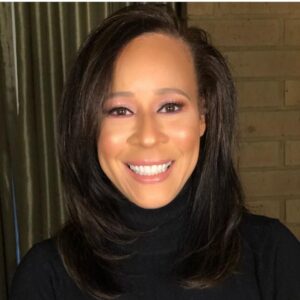 The BEST LUXURY LIFESTYLE POP-UP SHOP will be held at fashion boutique MaTtE ArGyLe, located at Runway Playa Vista. Its founder and CEO, Jones-Wilson, has made her mark in the industry as a celebrity fashion stylist, and has worked in television and film for more than 25 years, styling the "who's who of Hollywood." As a costume designer and stylist, Jones-Wilson has worked on such shows as ABC's" Black-ish," HBO's "Insecure" and Netflix's "Family Reunion." Learn about MaTtE ArGyLe and the other Runway Play Vista shops at https://www.runwayplayavista.com/shop/matte-argyle.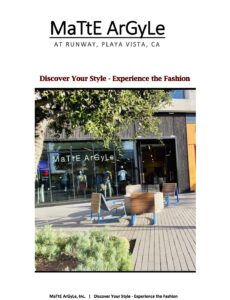 Lela Christine is a brand curator, influencer and Executive Director at Lifestyle Elevation Media Foundation, Inc, a non-profit facilitating education and work program initiatives in technological tools and platforms within health and wellness, financial literacy, art and in the entertainment business sector.  Both are excited to intertwine fashion retail and technology under one roof for this year's popular weekend of pre super bowl festivities. Learn more about her work at https://lemediafoundation.org/.
As graduates of the Fashion Institute of Design & Merchandising (FIDM), both women have worked to provide a platform for artists and entrepreneurs following in their footsteps. The event showcases the best work of Los Angeles brands that create in the world of fashion, beauty, grooming and home décor. Jones-Wilson shares, "We're all about supporting amazing products created by local Angelenos. The pop-up store will place the spotlight on innovative brands such as Sweet Rock Rose, Blessed from the Roots, Knotwtr (Eyewear), XIVI created by Taylor Rose, People of Color, LA' F.E.M. candles and a plethora of distinct Angeleno small businesses."
MaTtE ArGyLe serves as a hot spot among other "cool-vibe" locations within an 11-mile radius of the SoFi stadium. The adjacent stores and activities are positioned to draw tourists and football fans while inspiring a strong sense of community engagement. MaTtE ArGyLe is among the best shopping specialty stores within the Runway Playa Vista Shopping Mall, less than 6.5 miles from Inglewood SoFi Stadium. Fashion brands featured in the store are: Positive Wear Clothing, Cult of Individuality, Lavie by CK, Madame Adassa, Chidi Brand, Sante, Grace (Plus Size), Izayla (FIDM Alumni), Kevan Hall (FIDM Alumni), LIVD (FIDM Plus size) and Vitality Furniture.
To attend the VIP Salute kick-off celebration on Friday, February 11, 2022, RSVP to director@lemediafoundation.org. To attend the pre-weekend store event festivities, RSVP to the official EVENTBRITE page at
https://www.eventbrite.com/e/2022-luxury-lifestyle-pre-super-bowl-lvi-pop-up-shop-store-glam-on-the-go-tickets-237261293917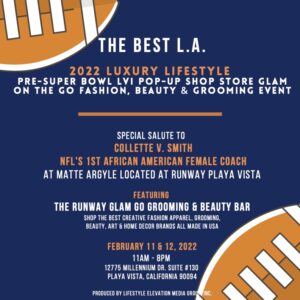 Do you have a fashion apparel, shoe, accessories, jewelry and or wellness brand, be among our BEST POP-UP SHOP weekend vendor email us at lifestyleelevationmedia@gmail.com
Contact:
LEMF Media Team
director@lemediafoundation.org