Lifestyle Elevation Media Foundation, Inc. LEMF hosted an exclusive LUXURY LIFESTYLE HOLIDAY POP-UP store event at the Santa Monica Place shopping center on Saturday, December 11th, 2021. BASIC Magazine, HINT Water, SWEET ROCK ROSE and NATURADE creators of VeganSmart Plant-Based Protein Drink were among the featured lifestyle partners sharing in the spirit of giving.As we know, the last two years have been most difficult for our retailers and the small businesses are a vital part of the fabric of the community. Businesses around the world are grappling with these challenging times and as retail businesses happily reopen in Los Angeles County. This why Lela Christine, founder of Lifestyle Elevation Media Foundation, Inc. made it their mission to start the holiday season right by bring the small business community together and created a opportunity, in which small businesses honored their customers in one central location and welcome them back to shopping.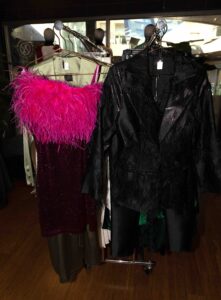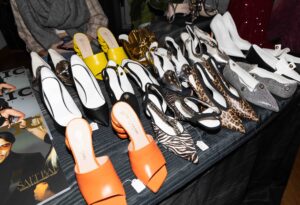 Luxury Lifestyle Holiday Pop-Up event goal was supporting small businesses in Los Angeles County. Santa Monica Place was the picture-perfect place to host. By supporting Local Los Angeles Small Businesses everyone succeeds. Customers should know their power and how valuable they are to the community.
The chic shopping event was housed at a dedicated swanky store space across from the prominent Nordstrom. The pop-up event featured artisan-centric brands offered a wide array of extraordinary fashion, beauty and crystal gemstone jewelry, and home décor products. An array of local Los Angeles brand small business owners were excited to showcase their unique, innovative brands made in the USA perfect for this year's holiday gift-giving season.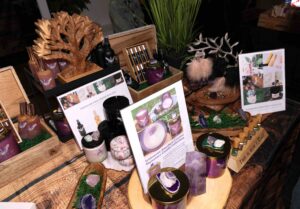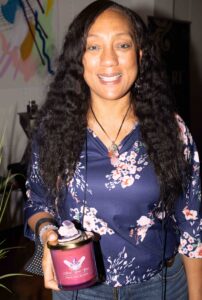 Along with the event's core sponsors the Pop-Up included a couture streamed fashion show featuring 2022 haute couture collections from sought-after fashion designers from across the globe. The vibrant fashion showcase added a WOW factor saluting the fashion industry. In addition to our LUX LIFE the Pop-Up featured Vince Pharoah, One Eco Store, PURE ENVY Candle Collection, Positive Wear, Wealth N' Hellness, Pintas Jewelry, Blessed From The Roots, Honey Nail Glam Inc., and a plethora of amazing artisans business located in and around Los Angeles County.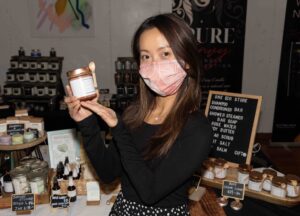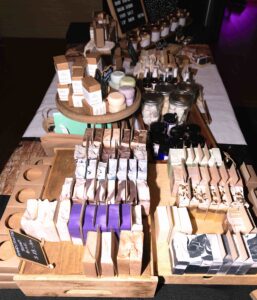 After many hours put in, all the sacrifices and restless evening and early morning, Lifestyle Elevation Media Foundation, Inc., happily produce a success event. Talent and hard work together resulted in triumph. This first Pop-Up Shop was the first of many scheduled for 2022 and beyond.
Lifestyle Elevation Media Foundation, Inc. sends their thank you to its vendors, the city of Santa Monica and the Santa Monica Place for providing such a great venue to host their first Luxury Lifestyle Holiday Pop-Up.
About Lifestyle Elevation Media Foundation, Inc:
The Lifestyle Elevation Media Foundation, Inc. is an independent, digital influencing network that provides high-quality, culturally diverse features and engaging branded content designed to engage the public in innovative, entertaining, and transformative ways. With a commitment to independent perspectives, smart global entertainment and opportunities for engagement and social action, LEMF depicts people, places, and corporate brands in our online world through a positive lens, activating a response to what we share daily.
Link into the world of LEMF online:
Website:         www.lemediafoundation.org
Instagram:      lifestyleelevationmedia